On behalf of Meghan House,  I would like to extend this invitation to anyone whosoever may be interested in participating in the Miss Canada Globe Pageant.  If you would like to participate, please contact Meghan.  As a personal plug, if you're looking to get some photos to submit for the pageant, feel free to contact me!  Pricing is available on my portraits page. The pageant is lots of fun and a great way to meet new people from our beautiful country.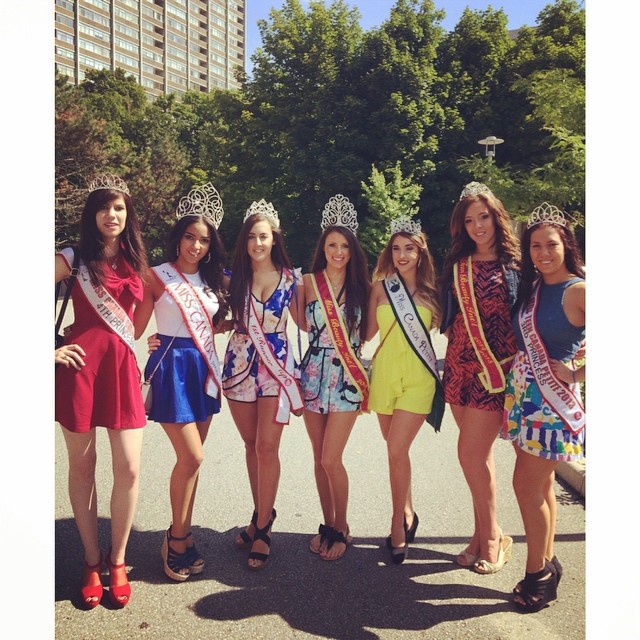 Here are the details as Meghan has posted on her Facebook:
I am recruiting young women for the Miss Canada Globe 2015 pageant. Pageants are a wonderful way to meet and connect with ambitions and accomplished women across the country that are all devoted to a cause. NO EXPERIENCE NECESSARY. Our pageant starts off with a two day beauty pageant boot camp that offers walk training, confidence training, opening number training, hair and makeup training as well as platform and interview training. 90% of the girls that attend the pageant have no experience whatsoever and anyone that has attended a pageant before will come out 110% better with training from the top coaches in Canada for pageant training. You will be treated like royalty travelling in style via limo buses, having on site hair and makeup artists for the pageant, making VIP appearances, and gaining celebrity status.


This pageant takes a lot of hard work to prepare for but you certainly will be rewarded. You will also be making appearances at Canada's Wonderland, Toronto Eaton Centre and there will be other mini competitions such as Disco, Karaoke, and Salsa Dancing. You will have the opportunity to become a local celebrity and have community involvement through television and radio interviews, galas, charity events, volunteer work, galas, balls, etc.
The winners of Miss/Petite/Teen Canada will receive a $5000 scholarship and the top 5 from each category will be sent to international pageants throughout 2015/2016.


To qualify:
Ages 13-26
Must Be A Canadian Citizen
Never Been Married
Never Had A Child
No Criminal Record
Teen: 13-17 No Height Requirement
Miss: 18-26 Must Be 5'6 And Up
Petite: 18-29 Must Be 5'5 And Below


MISSION STATEMENT
To provide assistance to charities and non-profit organizations. To help raise funds and bring public awareness to their charitable causes. Promote multiculturalism, special events and non profit fundraisers throughout Canada. Be a symbol of today's modern woman! "MISS CANADA GLOBE, THE SYMBOL OF TRUE CANADIAN BEAUTY!"


OUR PURPOSE
To promote the young women insuring everyone is represented by creed and race. – To bring out the best a woman can be and to be an ambassador. -To help those in need and to be a voice for the cause she believes in. -To be a role model for the country and all the citizens it serves. -To give something back in the community, because she cares! To promote beauty in all aspects, because real beauty comes from within!!
If you are interested in this opportunity contact me and applications will be sent out upon review.